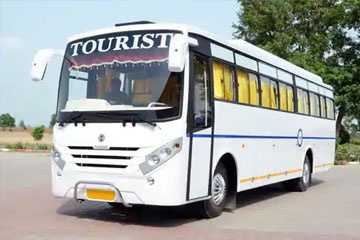 Volvo
Traveling in a Volvo is always comfortable, but never as comfortable as when you are with Discover Punjab Tours and Travels Service. Did you know, they have trademarked the colors of their Volvos and nobody in all of India can have buses of those colors. A unique experience indeed! As soon as you board the bus, a bottle of mineral water is provided to you, taking off the edge of your thirst.
Coaches
With luxurious and push-back seats, these coaches are ideal for trips of any duration. With individual reading lights and air conditioner vents, you can spend a long trip curled up on the comfortable seats reading your favorite book. The interiors are attractive and well lit, and manned by experienced staff.
Booking for Bus Rentals in Amrisar, Volvo and Deluxe Buses, Send Query & let us help to assist you.